National Association of Pretrial Services Agencies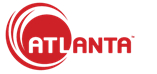 49th Annual Conference and Training Institute
                        September 18-21, 2022
                         Westin Peachtree Hotel
Atlanta, Georgia  
Conference Information
NAPSA is pleased to announce that its 49th Annual Conference and Training Institute will be held at the Westin Peachtree Plaza Hotel, in Atlanta, Georgia from September 18-21, 2022.
The NAPSA Conference will feature nationally renowned keynote and plenary session speakers, practitioners and presenters to provide exceptional information and research about the field of Pretrial Services.
In addition, over 60 instructional workshops will provide participants the opportunity to review the foundations of pretrial, learn the latest research findings, hear about the implementation of legal and evidence-based practices and understand current opportunities available to those working in the field.  
We invite pretrial services and diversion program staff, judges, prosecutors, defense counsel, court administration, advocacy organizations, policy makers, researchers and other pretrial professionals to attend the conference. 
Your voice and your profession matter. Be here and be heard!
Click on the links below for more information:
Online Attendee Registration System
Exhibitor and Sponsor Registration
Transportation: MARTA Rapid Transit Rail System